SOME OF THE FILMS ARE HERE. (GOOD)
Films can be good, and they can be bad, and very occasionally they can be insipid turgid dreary affairs. It is the latter category which has always interested me, because I have always felt that there are far too many reactions in the universe. It is quite metaphorically bursting at the seams with them. In fact, in my lecture at the Penge Observatory in 2020 I presented my new theory that dark matter may actually be composed of reactions, which, quite frankly, astonished the flip out of everyone present.
Intrepidly Horse
a horse on a mission from God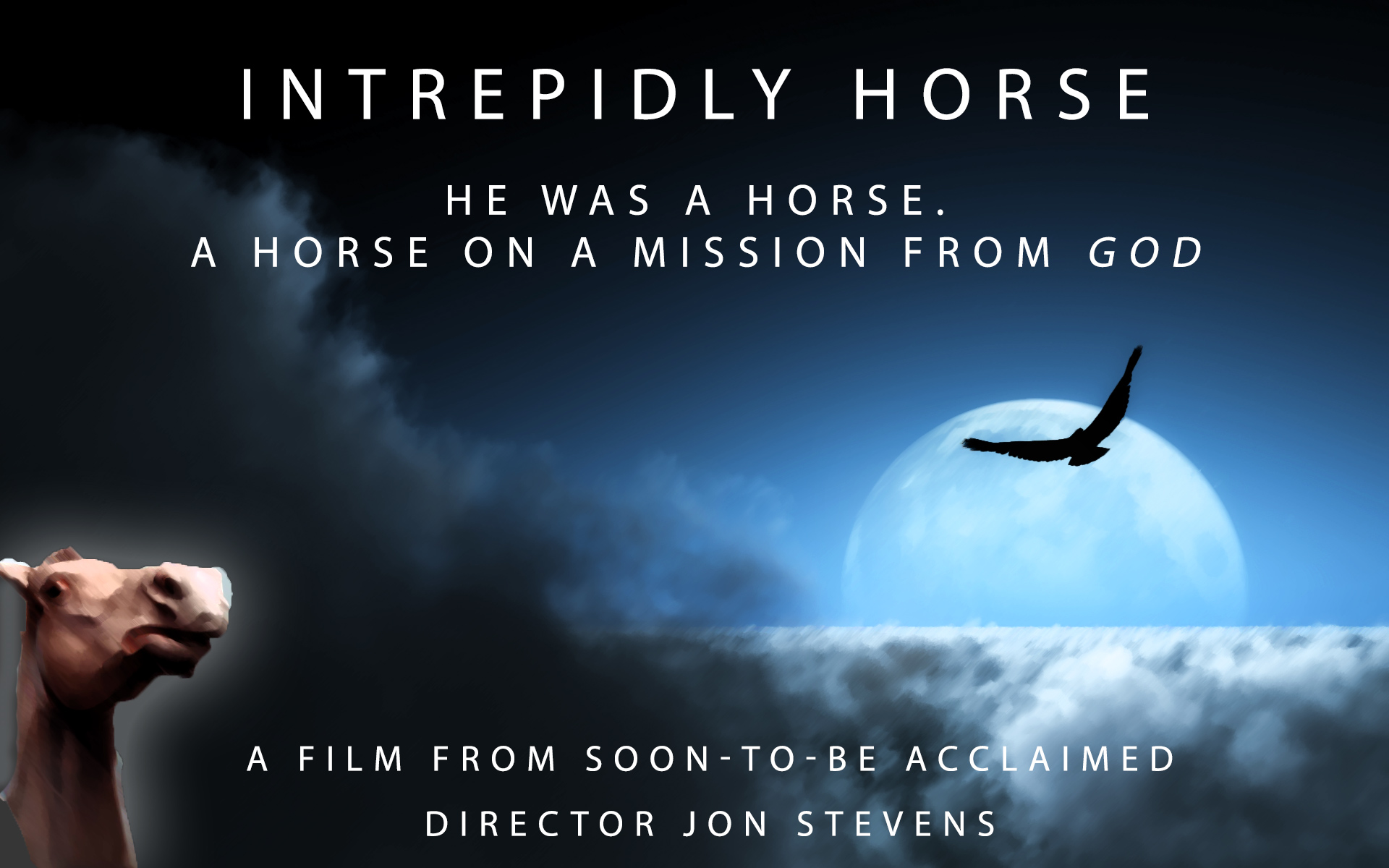 Horse with a Pen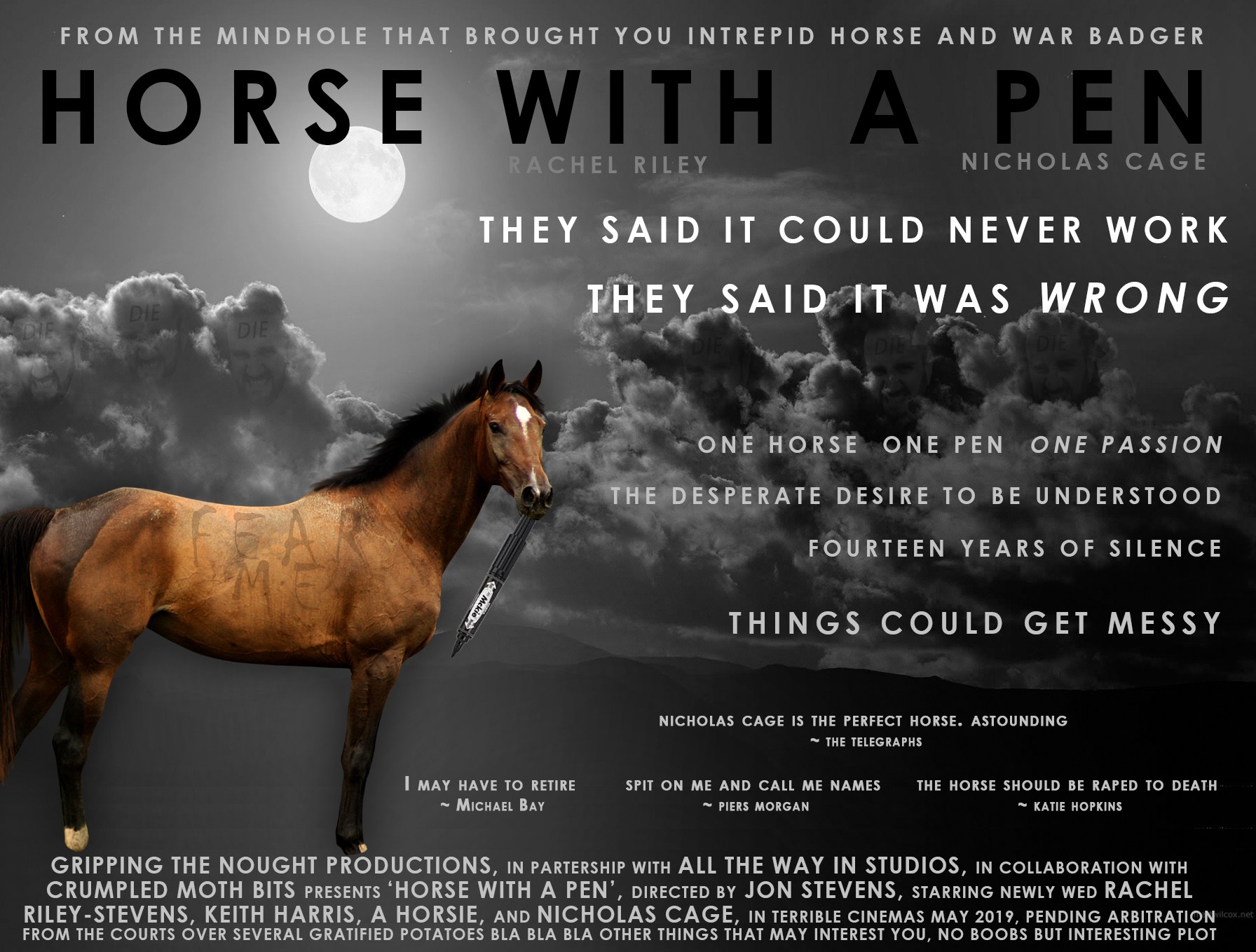 The Last Pencil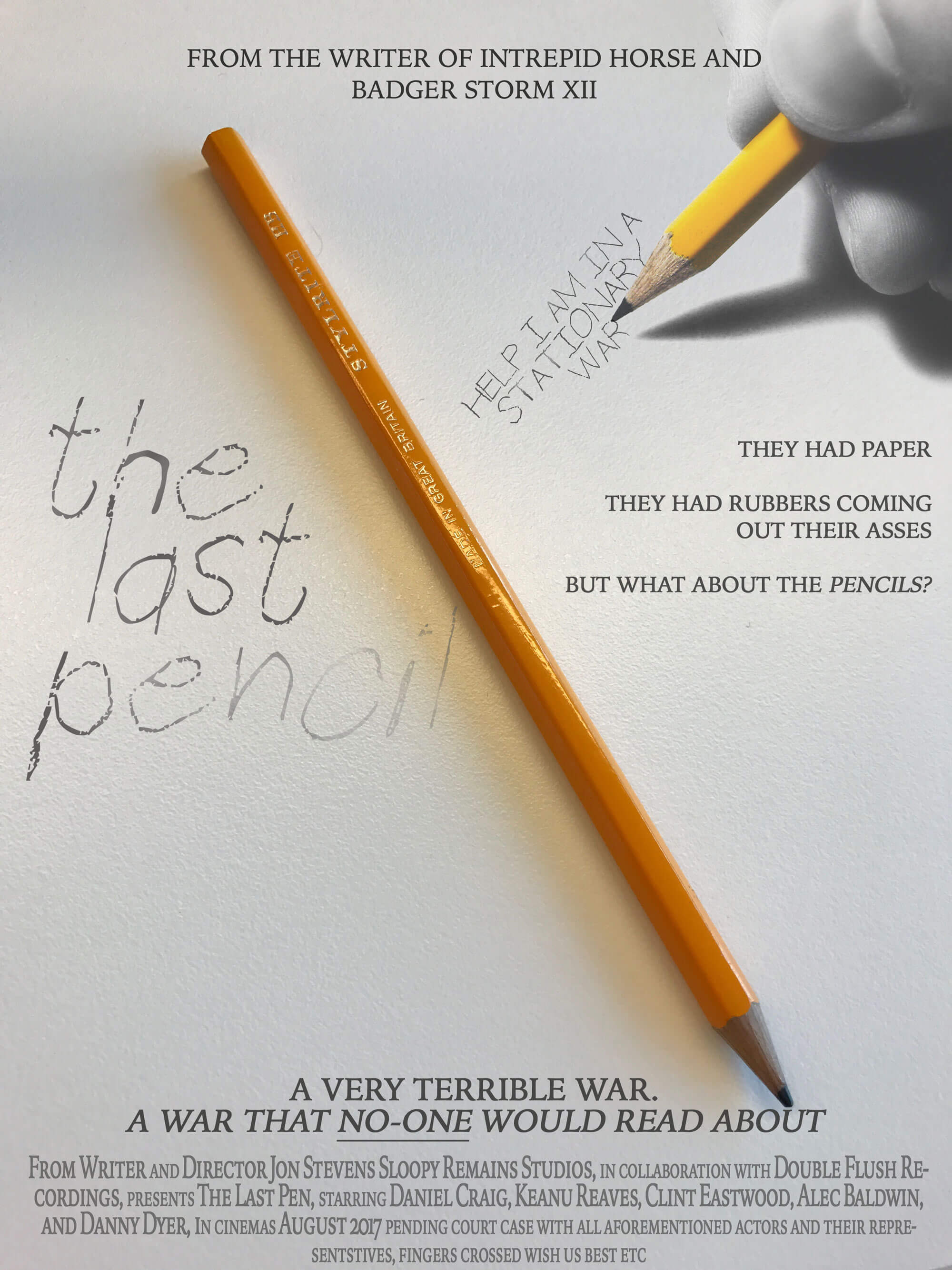 50 Maids Grey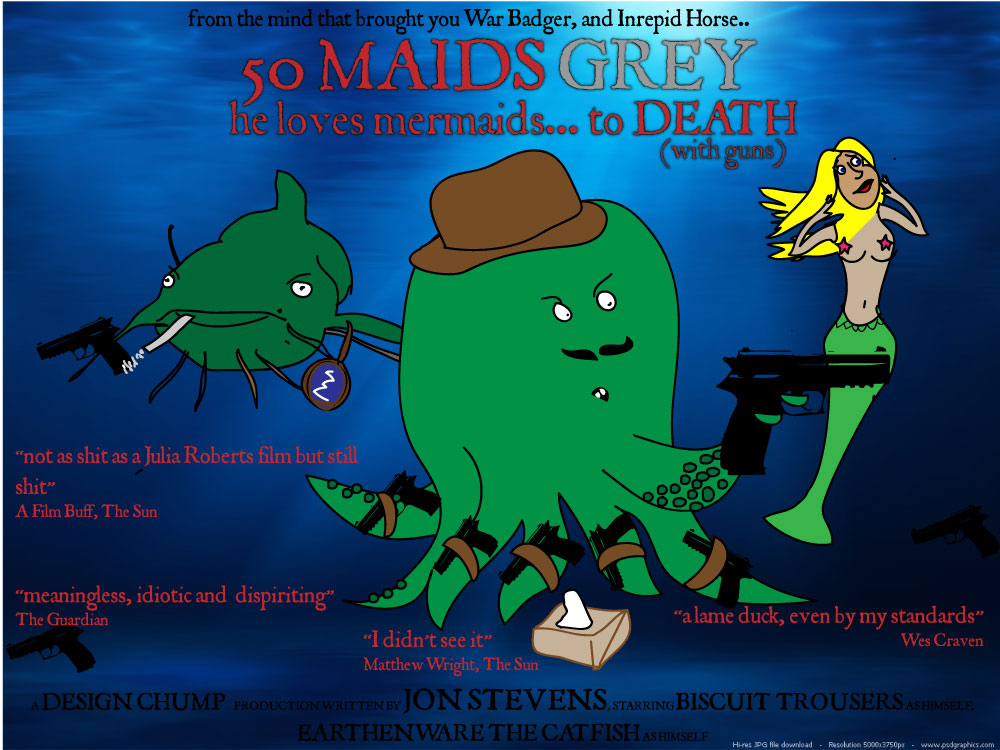 Death Kestrel on a Trolley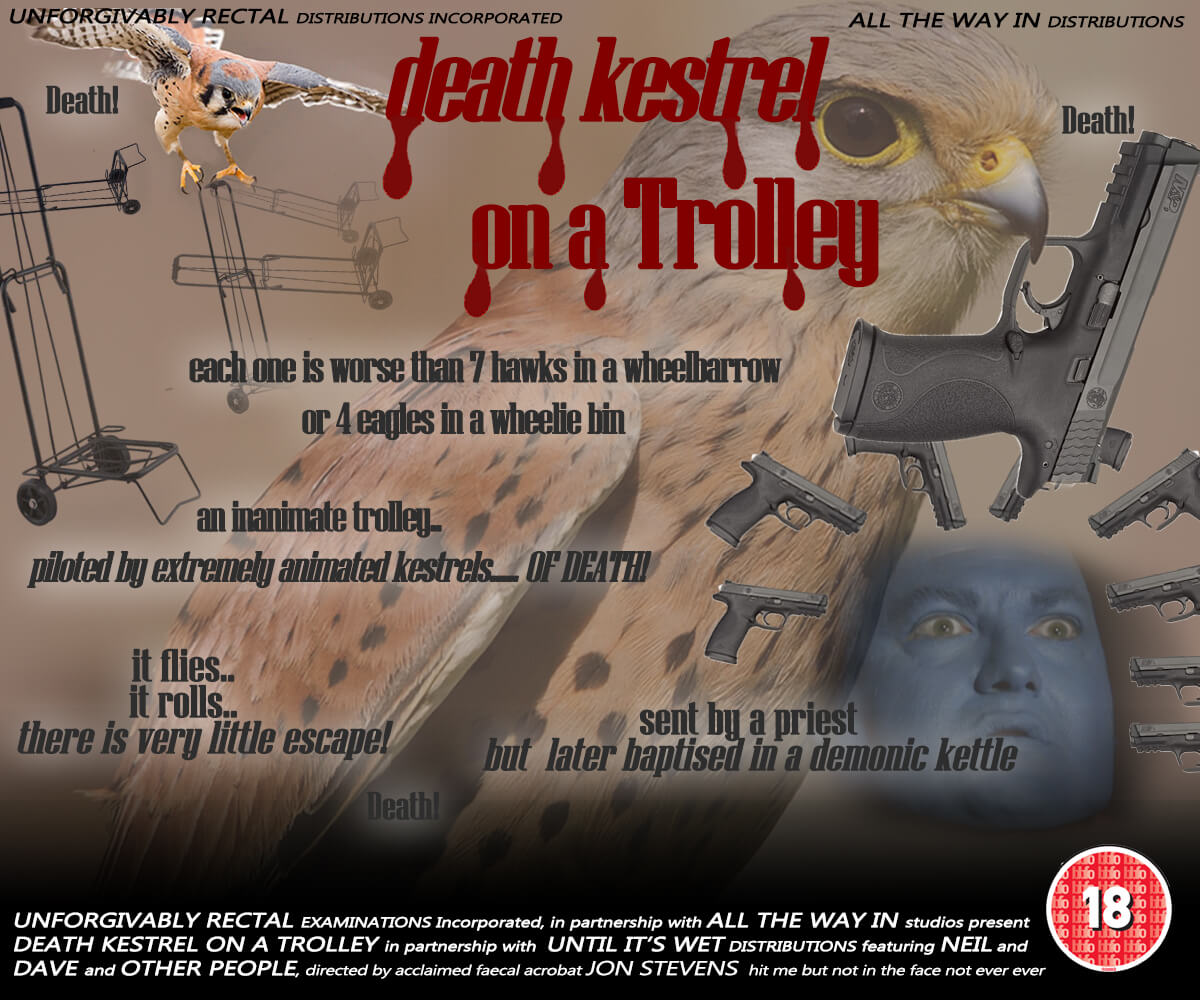 SOLITUDE
An epic 4 hours one-man stage play, starring William Shatner, SOLITUDE is about a rusty bathtub alone with his thoughts in deep deep space.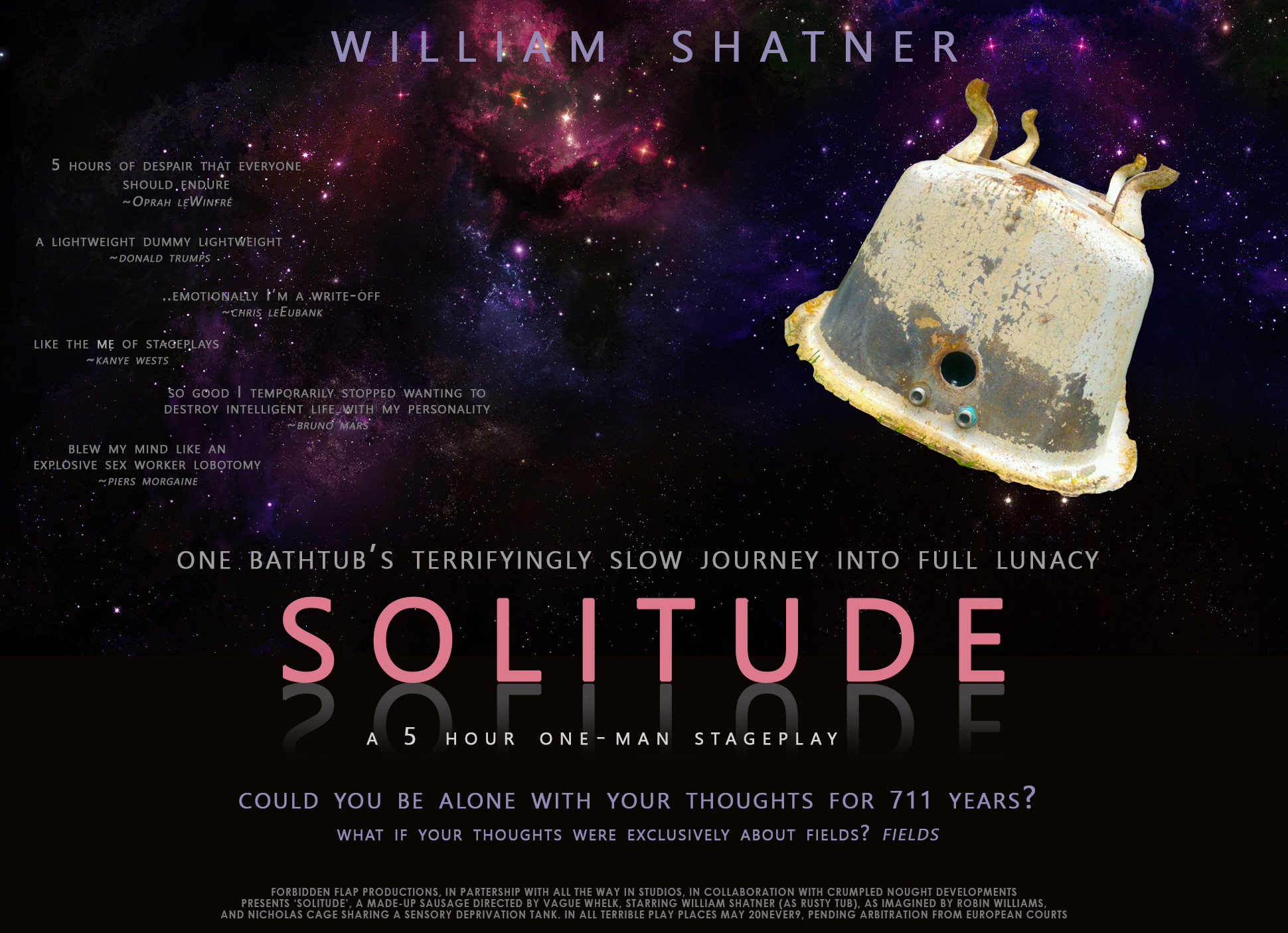 War Badger 2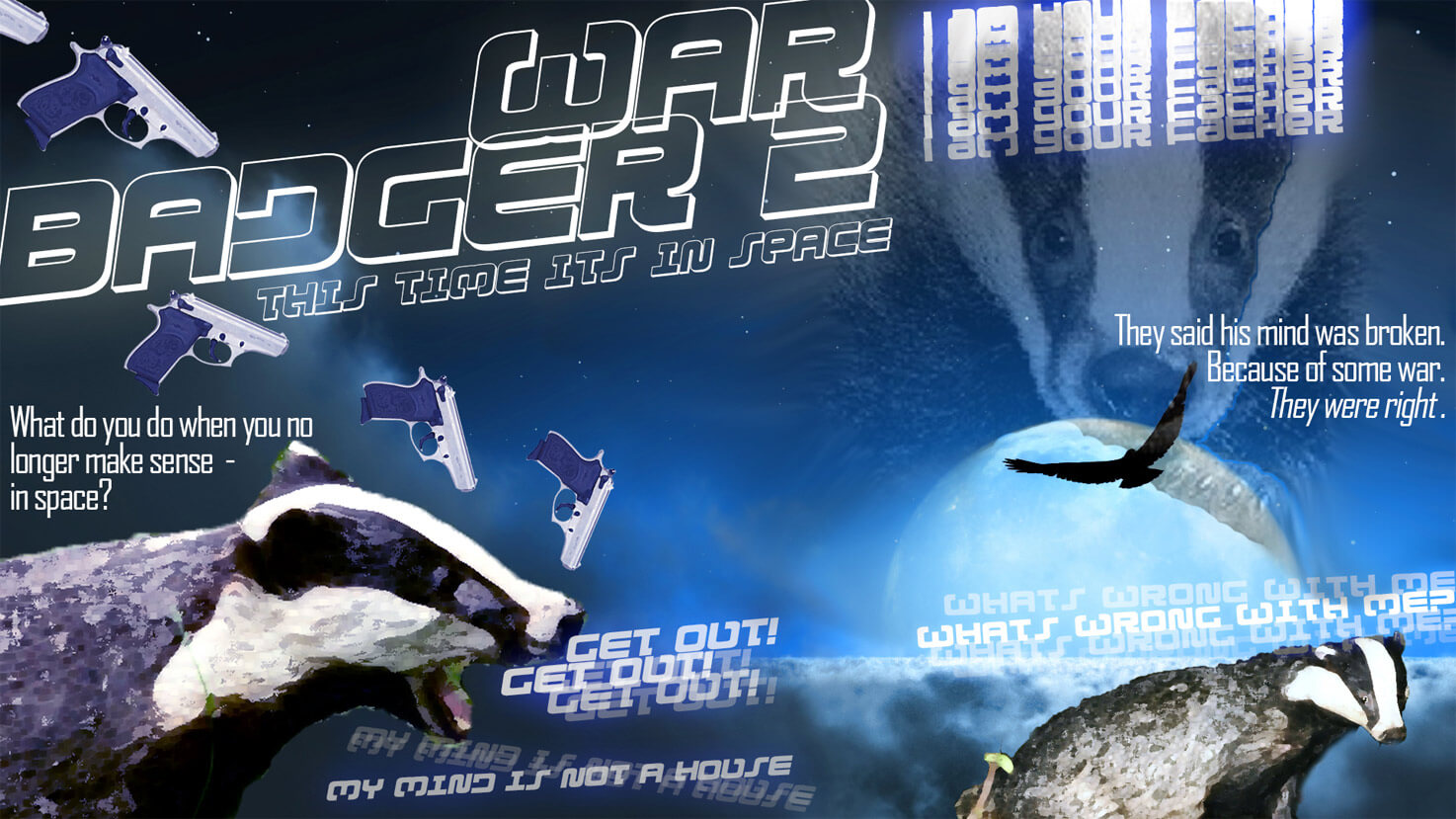 Fruit Suitcase
A film chronicling the unsung heroes of WW2, the fruits who lived and died as other men, but were never remembered, like the penultimate beer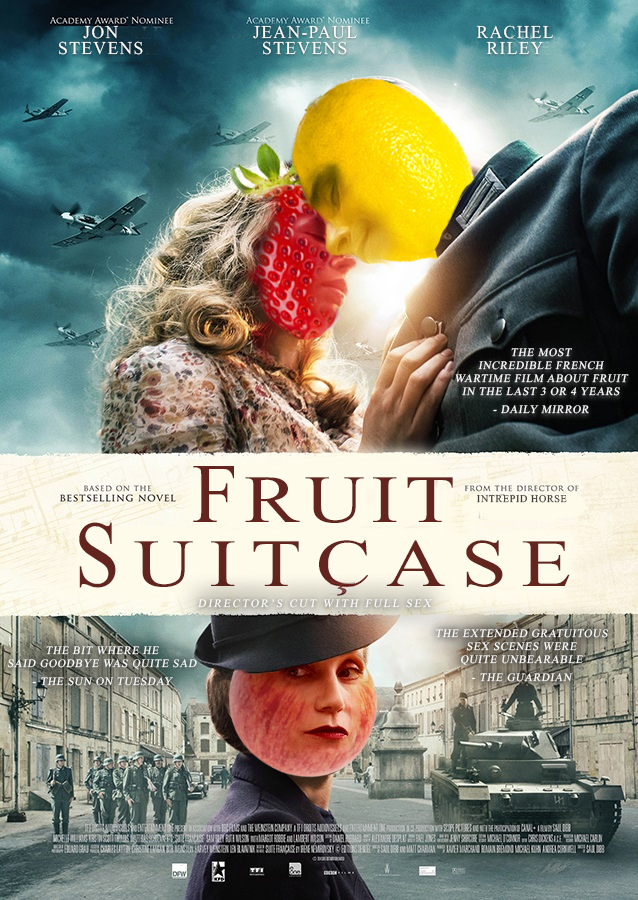 GUN/FACE/MAN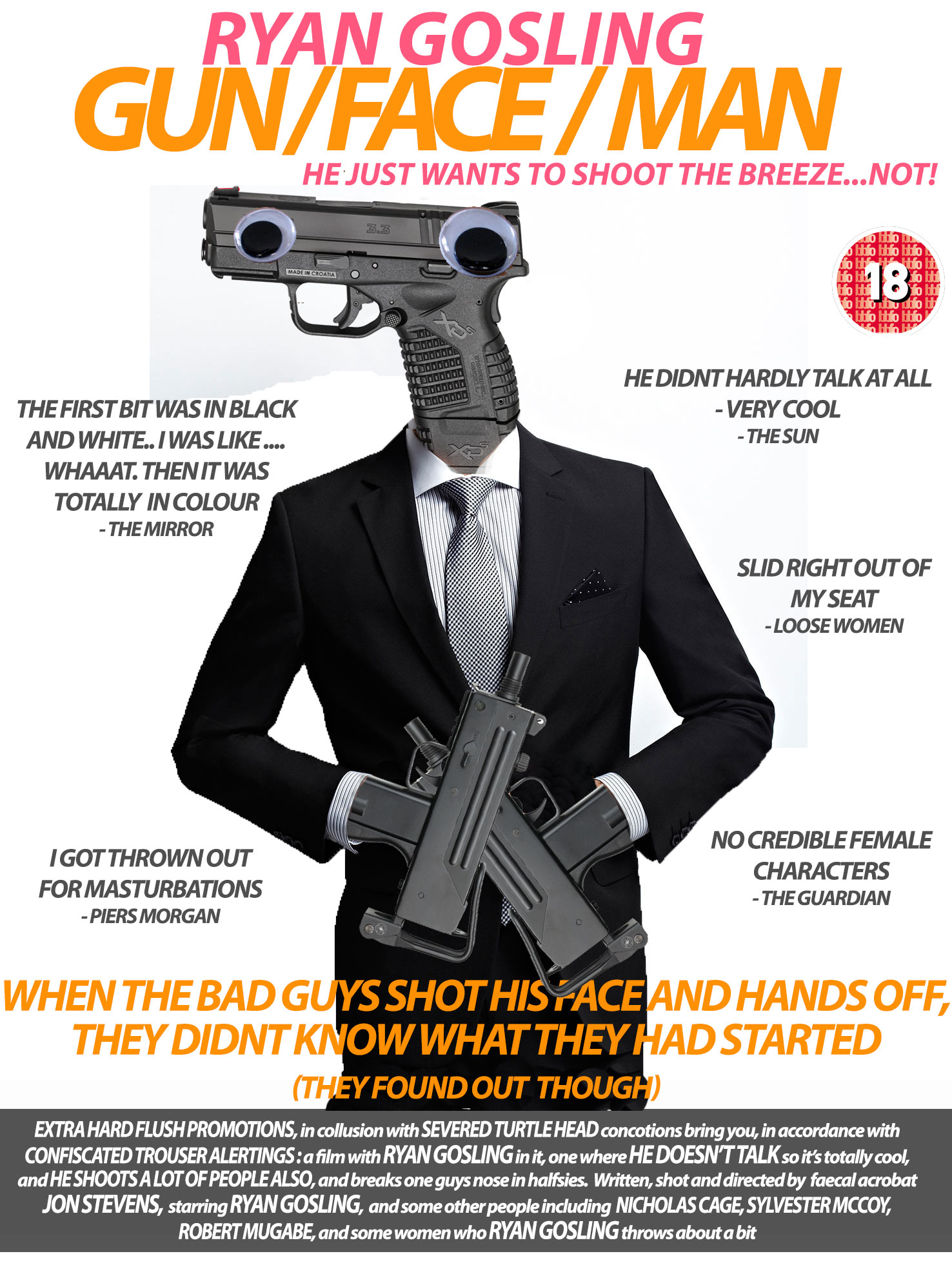 CATNABBED
THEY TOOK THE WRONG GUY'S CAT!